20.02.2019 - 20.02.2019
/ / Quezon City
University of the Philippines
Launching of IYIL 2019 and celebration of International Mother Language Day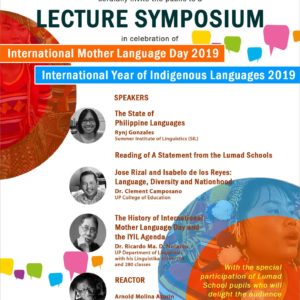 21.02.2019 - 21.02.2019
/ / Oaxaca
San Pedro el Alto, Zimatlán de Álvarez, Oaxaca.
Conmemoración del día internacional de la lengua materna, en el marco del 2019 Año internacional de las lenguas indígenas con un acto cívico y social en zapoteco con la traducción al español. Una biblioteca humana con la temática porque perdí mi lengua materna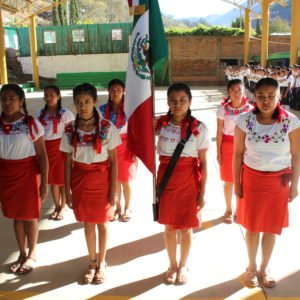 21.02.2019 - 08.03.2019
/ / Bilbao
Ama hizkuntzaren eguna
Digital animation for Mother Tongue International Day in IYIL2019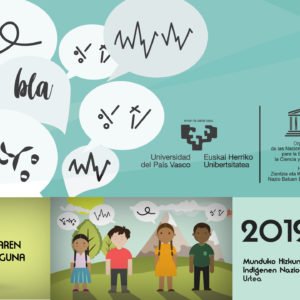 21.02.2019 - 21.02.2019
/ / Jamshoro
Mehran University of Engineering & Technology, Indus Hwy, Jamshoro, Sindh 76062
International Mother Language Day celebrated at Mehran University of Engineering and Technology, Jamshoro. The Event was organized by the English Language Development Centre (ELDC). The Chief Guest was Prof. Dr. Abdul Sami Qureshi, Dean Faculty of Science & Humanities. The Event was addressed by Dr. Habibbullah Pathan Director ELDC MUET, Jamshoro. The panelist discussions were […]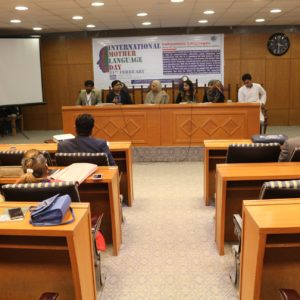 21.02.2019 - 21.12.2019
/ / Lac-Simon, Louvicourt, Québec, Canada
1013 Av Amik-Wiche, Lac-Simon, QC J0Y 3M0
Lancement de la campagne de mise en valeur et de revitalisation de la langue anicinabe dans la région de l'Abitibi-Témiscamingue et les communautés anicinabek avoisinante. Des objets promotionnels et des outils seront lancé. (Calendrier, collant, lexique...)etc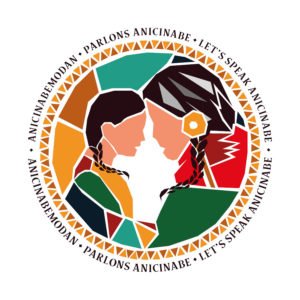 22.02.2019 - 23.02.2019
/ / Galway
Galway2020 and various venues
A festival to bring people together and celebrate linguistic diversity to mark International Mother Language Day and the 2019 Year of Indigenous Languages!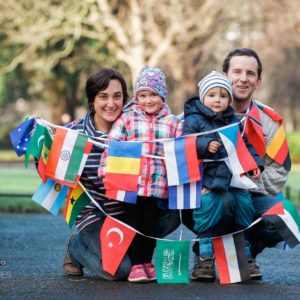 22.02.2019 - 24.02.2019
/ / Meningie
Long Point Road, Narrung
A weekend of sharing and learning. Hosted by the Ngarrindjeri Elder Uncle Moogy Sumner AM and his family this weekend will be an immersion into Ngarrindjeri language, culture and art. Other cultural language groups will attend and dance together under the southern skies in a corroborree that speaks to the heart. #seesouthaustralia #ngarrindjeri #dupang2019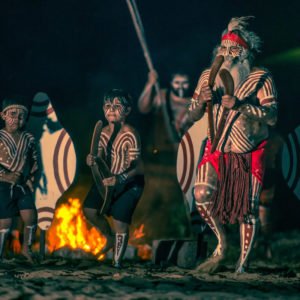 Scroll