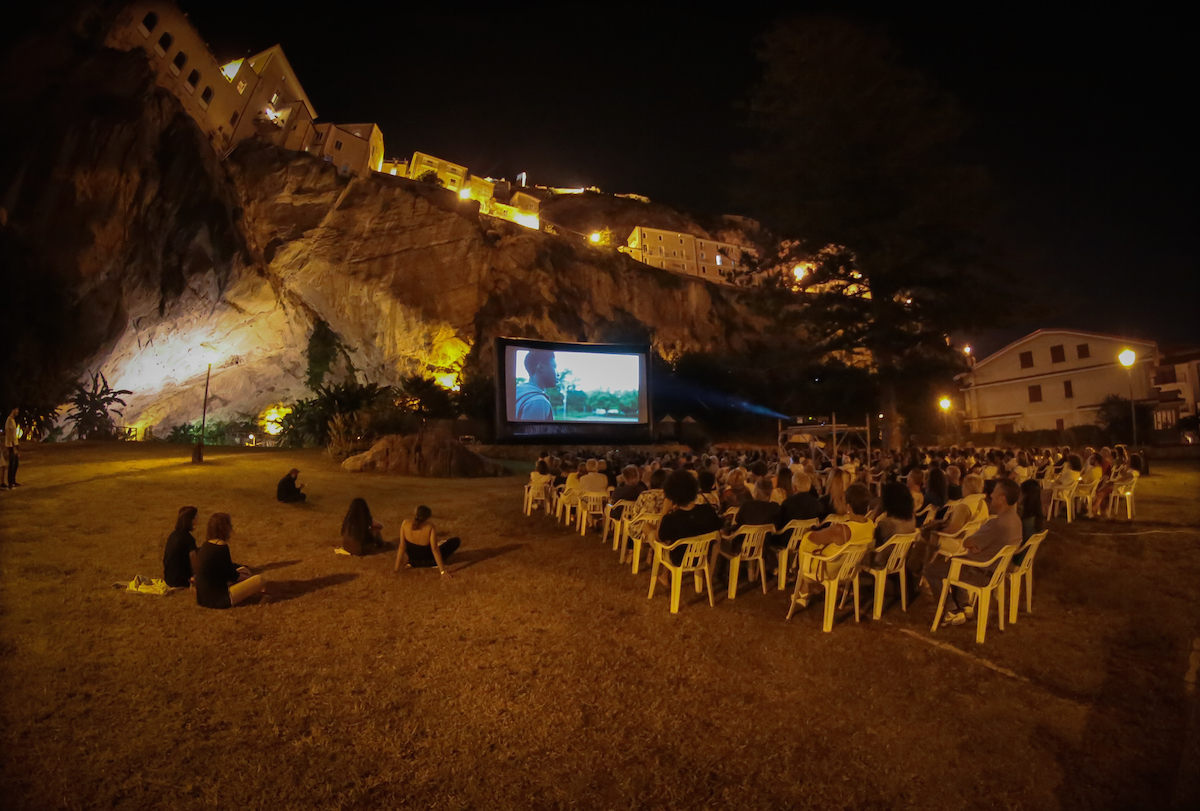 La Guarimba is a film festival situated in the southern Italian region of Calabria that uses culture as a vehicle to promote values of participatory democracy, integration, and accessibility. Our main goal is to bring the cinema back to the people and the people back to the cinema.
We will be screening 163 short films from all the continents, subtitled in Italian and English, to celebrate diversity and use the languages as a bridge to unite and never as a sword to divide.
La Guarimba seventh edition will be a plastic-free film festival held in Amantea, southern Italy, from 7th to 11th August 2019. The main venue will be La Grotta Park and we expect to increase by 20% of the attendees from the last edition. The entry will be free. We will screen competition programs with 25 Fiction, 20 Animation, 10 Documentary, 5 Experimental and 8 Music Videos short films.
We will have special non-competitive programs thanks to our worldwide partnerships: Best Staff Pick Video in collaboration with Vimeo (USA), African Program in collaboration with Karmala Cultura (Senegal), Hungarian Animation Focus in collaboration with MOME (Hungary). We also organize ARTISTS FOR LA GUARIMBA, 15 international illustrators that made a version of our official poster.
Other activities will be: Social Lunch with local organizations, volunteers, staff, filmmakers and other guests to showcase our local traditions and improve networking; Vimeo Happy Hour, an event to help networking among directors, producers and distributors highly attended by industry members; WOMEN IN ANIMATION conference with female filmmakers, programmers, distributors and festivals dedicated to Animation; SUBTITLING FOR SHORT FILMS conference; DISTRIBUTION IN ITALY FOR SHORT FILMS conference; MONKEY ARTIST IN RESIDENCY, we will invite a filmmaker to make a film during the days of the festival helped by the locals COLAZIONE COL REGISTA Q&A; Film Workshop for children; CONCERTS: a European musician will open the festival and an African one will close it.
Our main objectives are:
To bring cinema back to people and people back to the cinema.
Creating a Multicultural Area in which there is a political connection with the world. We will contribute to creating an atmosphere of empathy, understanding, integration, and action.
Reintroducing cinema as a social act with which we oppose to living in an increasingly individualistic world. We need to create a meeting point where we can share ideas and live a collective but also a personal experience.