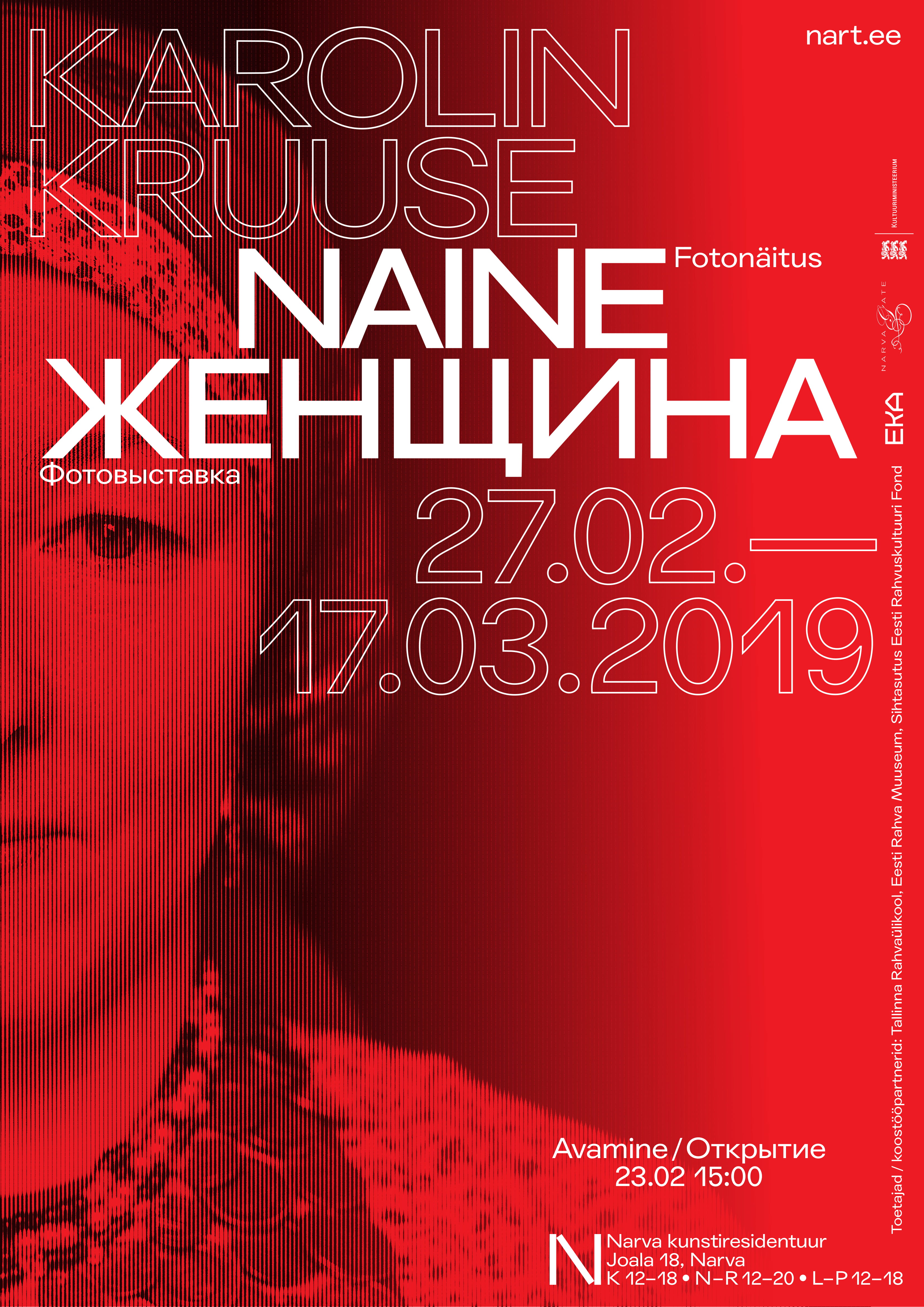 Documentary photo series "Woman" represents Finno-Ugric women in their national clothes who are based in Estonia. These women are proud of their behaviour and traditions and they are inheriting it to the next generations. Series represents communities such as: Estonians, Erzyans, Izhorians, Livonians, Maris, Mokshans, Setos, Udmurts. The artist have asked from each participant what does it mean to be a woman? Different answers will echo around the exhibition space, and can also be read from the "red book".
Finno-Ugric are people who speak Finno-Ugric languages. Regardless the similarities of languages, it is not so easy to understand each other. Similar structure of the languages have brought a common thinking and several parallels in national cultures. For example Finno-Ugrian sees a surrounding still and living nature as a partner. Among Finno-Ugric communities woman has been a carrier of traditions. In our rapidly changing world simple Finno-Ugric woman have become a rare find and therefore deserves a place in a "red book".
Most of Finno-Ugric communities are located in Russia. Narva serves as a symbolic gateway to many of the women who have traveled to Estonia from Russia, and is also the reason to exhibit the series at the border town.
Karolin Kruuse (b 1988) is a documentary photographer. She graduated Tallinn Polytechnic in 2017 in photography. Previously she has studied traditional medicine and written articles about traditional culture. She has volunteered in Kenya, worked with refugee communities in Estonia and in a refugee camps in Palestine.
Kruuse exhibited her first exhibition "Broken Doors" ("Purustatud uksed") in 2017. at Vabamu Museum that gave an insight to the fourth generation refugees living in Balata refugee camp in Palestine. Her second exhibition "Inside the borders" ("Üle piiri") was an international group exhibition exhibited in 2018. at Case de la Musica (Terassa, Spain). The same exhibition was also brought to Positive gallery in Estonia. These exhibitions gave a broad spectrum into a theme "escape". The exhibition "Woman" is a first photo project of the artist and it will be shown to the public after several years of preparation.
Thank you: Tallinna Rahvaülikool, Eesti Rahva Muuseum, Eesti Rahvuskultuuri Fond
Narva Art Residency is operated by the Estonian Academy of Arts in cooperation with Narva Gate and supported by the Estonian Ministry of Culture.
Organizer: NART – Narva Art Residency
Contact: ann.vaikla@artun.ee
www.nart.ee/en